Outdoor Living at its Finest
We have an extensive catalog of quality products to choose from. This product is guaranteed to last and is built to withstand any elements the weather throws it's way. Made from recycled high-density polyethylene (HDPE) lumber, it contains no wood material but is made completely of durable plastic which is made to last for years to come. We have 22 colors to chose from, something to match every style and home.
Facts About Our Furniture
Is there any maintenance needed with poly furniture?
No, poly lumber is maintenance free and will not peel, crack, or splinter.
How do I clean the poly material?
Mild soap and water will work fine.
What recycled material is used to make this poly furniture?
Poly lumber is made by recycling milk jugs and other food-grade plastic, thus turning an environmental problem into a very useful product.
Is there a warranty with your poly furniture?
Yes, we offer a 20 year residential warranty and a 5 year commercial warranty. We reserve the right to replace the warranted part—whether a full piece of furniture or a specific part (an arm for example).
What type of hardware is used in your poly furniture?
We use high quality stainless steel bolts and screws that will not rust and cause stains on your furniture.
Do I need to put my poly furniture inside for the winter?
No, this product will withstand very harsh weather and remain unaffected.
Will it withstand the harsh ocean spray along the beach?
Yes, it will do very well on the beach and serve you well for many years.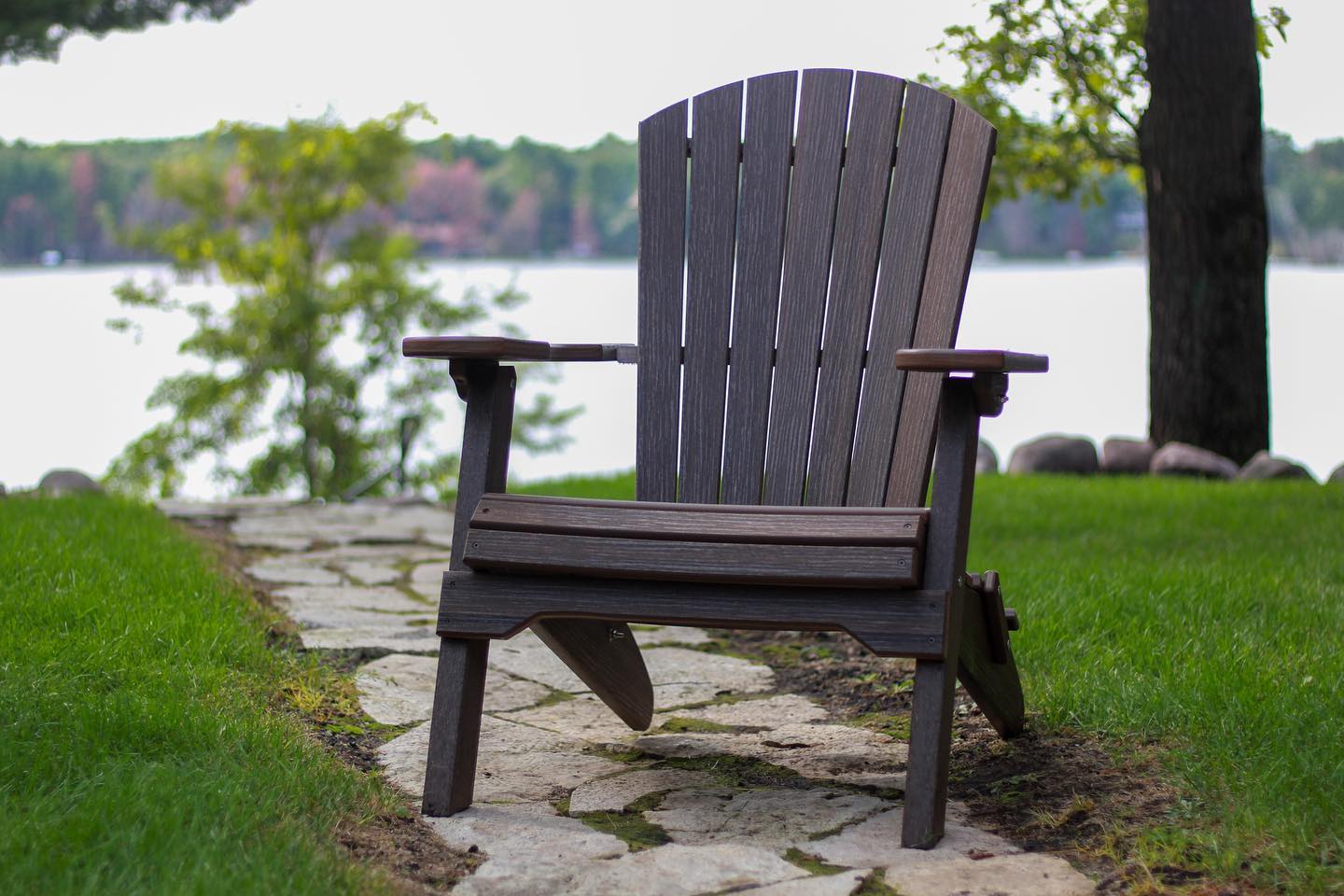 Benefits of using our recycled high-density polyethylene (HDPE)
It is virtually maintenance-free and stays beautiful in any weather
It keeps its color so you are able to avoid the bother of paint or stain
You'll never have to put up with the ugly cracks
You'll never get a splinter
Ability to stay strong in any weather conditions 
Helps keep plastic out of the landfills
Lawn Furniture That Last A Lifetime
Quality Built Lawn Furniture will be last lawn furniture that you will ever have to buy. If you would like any information or have questions about any of our products get in touch with us today.